ELECTRA TIGER FOOTBALL 2015
VARSITY
Friday Loss Aug. 28 Henrietta 7:30 PM Home
Friday Win! Sept. 4 Frederick, OK 7:00 PM Away
Friday Win! Sept. 11 Quanah 7:00 PM Home
Friday Win! Sept. 18 Olney 7:30 PM Away
Friday Win! Sept. 25 Archer City** 7:00 PM Home
Friday Oct. 2 OPEN
Friday Win! Oct. 9 Haskell 7:00 PM Away
Friday Oct. 16 Munday 7:00 PM Away
Friday Oct. 23 Seymour 7:00 PM Home
Friday Oct. 30 Hamlin 7:00 PM Away
Friday Nov. 6 Petrolia 7:00 PM Home
JUNIOR VARSITY/JUNIOR HIGH We have concession stand for theses!
We need your help!!!!!!
Thursday Oct. 15 Munday 5:00/7:00 Home
Thursday Oct. 22 Seymour 5:00/7:00 Away
Thursday Oct. 29 Hamlin 5:00/7:00 Home
Thursday Nov. 5 Petrolia 5:00/7:00 Away
Homecoming **
District Games Bold
Athletic Director/Head Coach: Todd Doughty
Assistant Coaches: Rogers Lankford, Ryan Quillen, Jon Keller, Tim Hoff, Brad Allen
Superintendent:
Scott
Hogue
High
School
Principal: Michael Stevens
Powered by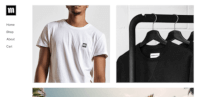 Create your own unique website with customizable templates.